Things You'll Probably Want Around On Your Next Vacation
A portable lock box that'll keep all your belongings safe, so you don't have to worry about someone grabbing your stuff while you're in the water. It has a thick steel cable that you can wrap around a fixed object like a beach chair or umbrella, and lock in place with a three-digit combination code.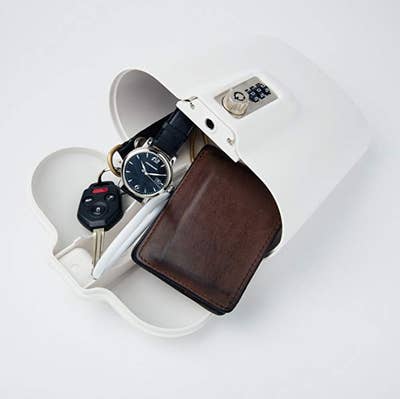 A colourful swimsuit that is as comfortable as it is stylish. It has a collection of over-the-top ruffles on the front that add a little extra something. Reviewers say the colour and shape still look great after swimming in both chlorine and saltwater.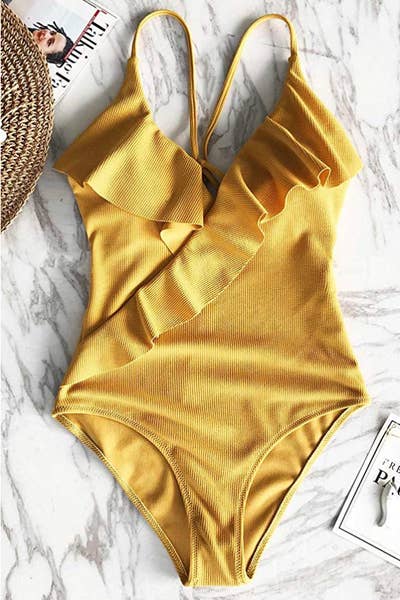 An oversized beach bag that has nine different compartments to hold all your vaycay essentials. The mesh material allows sand to pass through easily and the bottom is completely waterproof, so it'll keep your belongings from getting dirty.
A tube of anti-chafe balm that'll keep you cool, calm, and collected, even in the sweatiest situations. You can apply to any place on your body where your skin rubs, like your neck, arms, and thighs, to prevent chafing and irritation.
A urination device that'll make it easier for you to go pee when a bathroom is not available. It's small enough to fit in your purse or pocket, and it's made with moisture and germ resistant silicone that is easy to clean between uses.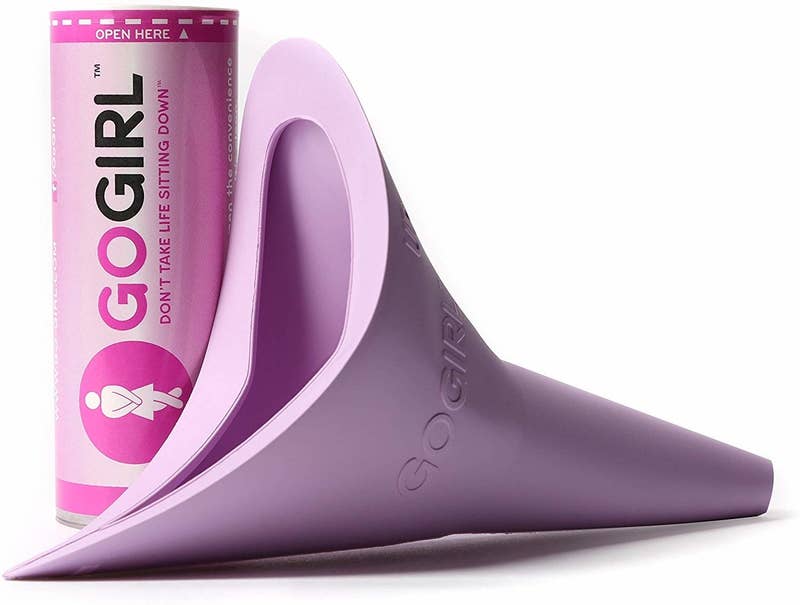 A small fanny pack that'll keep all your valuables safe and out of sight. It's incredibly slim, making it a great alternative to a bulky backpack, and it has two compartments inside to fit your passport, keys, and wallet.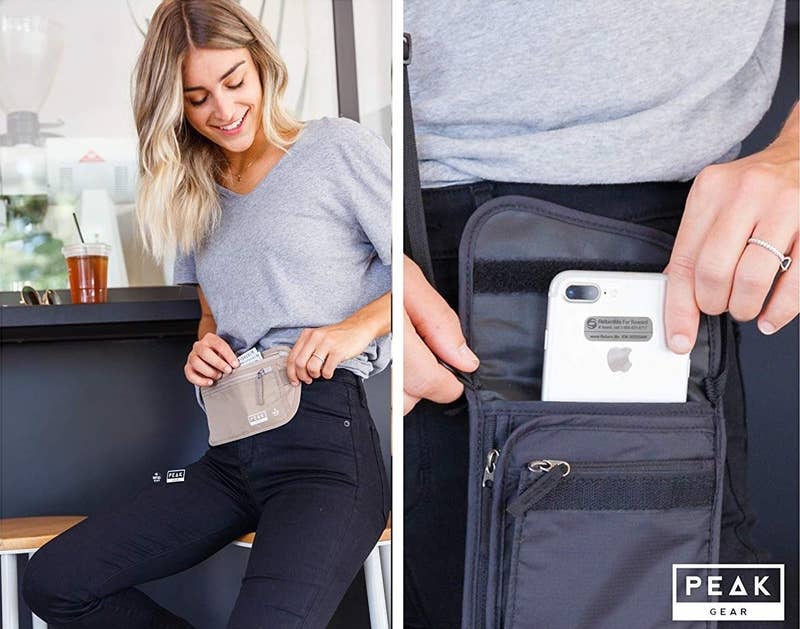 Or a tiny travel pouch that you can keep hidden by attaching it the front or side of your bra. There's enough room to stash six cards, money, and a key without getting bulky. It's also made of a breathable and washable material, so it won't irritate the skin or absorb odours.