Affordable Luxuries Under $30 That You'll Want To Gift Yourself
A shiny leather belt that looks a lot like a certain designer belt, IYKWIM. This affordable dupe has two eye-catching gold rings that'll upgrade all your outfits.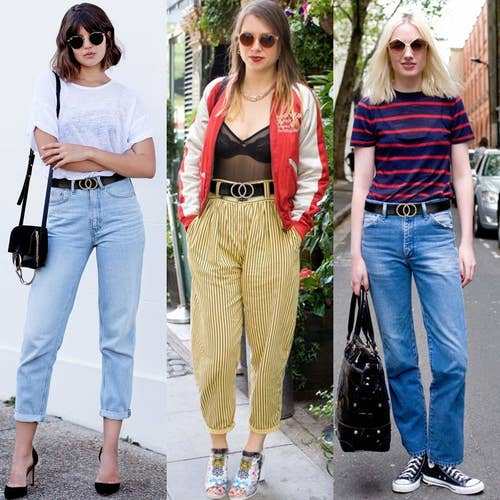 A voice-controlled smart speaker that'll take all your song requests. The Echo Dot has a fabric design to create a rich and dynamic sound for their entertainment. Alexa can also set alarms, answer questions, and check the weather. All you have to do is say her name, say her name!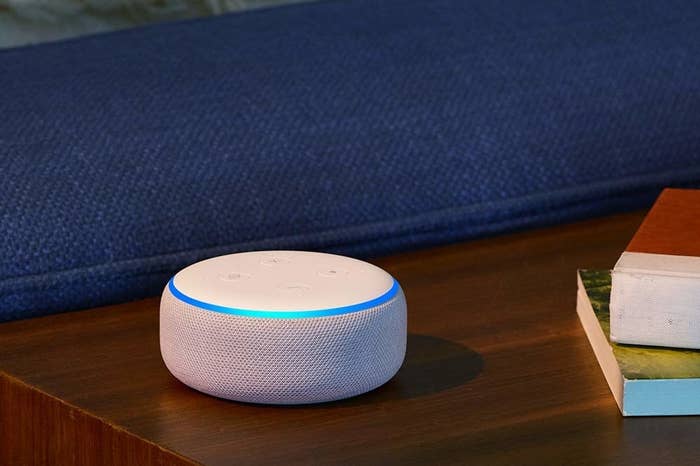 A pack of colourful hair scrunchies that are a modern update to the ones you wore as a child. You'd probably find these scrunchies in the bedroom of Lara Jean from To All The Boys I've Loved Before, and she would definitely approve of the ones with the fun floral prints!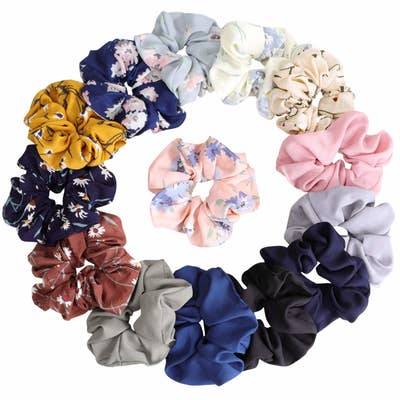 A multi-tiered jewelry tree stand that'll showcase all your jewelry in a super artsy and minimalist way. Each stand has three tiers, and the T bars are adjustable, so you can create a custom tree stand style.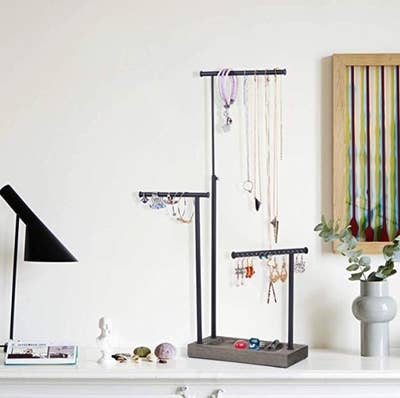 A set of loose tea samples from David's Tea that are so good you'll feel a little ~guiltea~ about not sharing. There are 12 different flavours and each tin makes about two cups of tea. Plus, they're all organic and caffeine-free, so you can have a small cuppa before bed to help you unwind.
A clarifying shampoo that'll detox your scalp from all the dirt, oil, and dry shampoo that's built up in your hair over the last few days. This weekly treatment works on all hair types and will leave hair feeling soft, shiny, and light as air!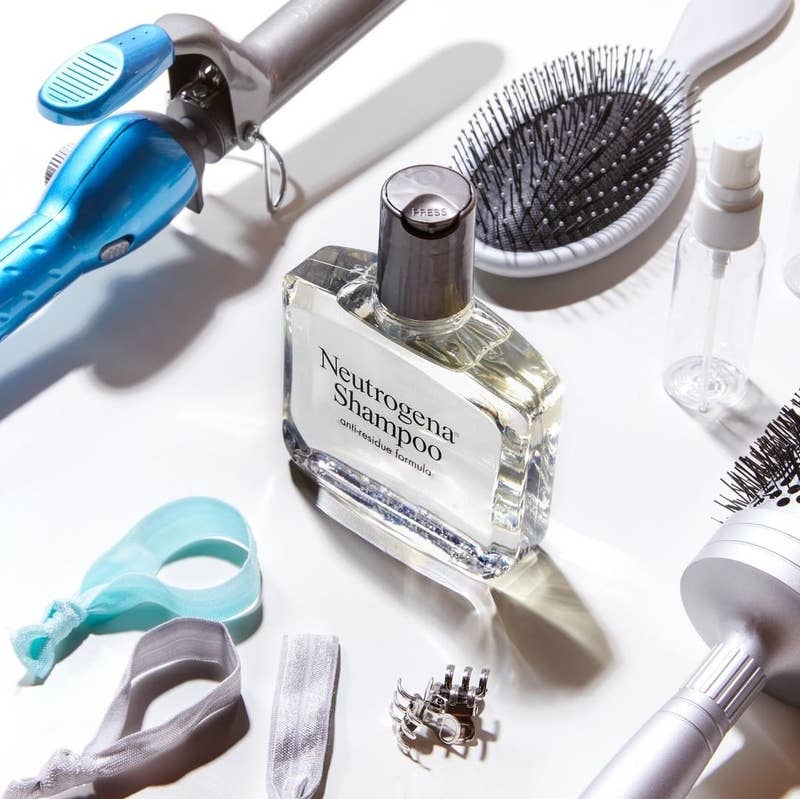 A pair of collapsible silicone straws that'll replace the single-use plastic ones you'd use instead. These are a great alternative to metal straws, which can be hard on your teeth and change temperature when you're drinking a hot or cold beverage. Plus, these straws come with a tiny carrying case, making them super travel-friendly.